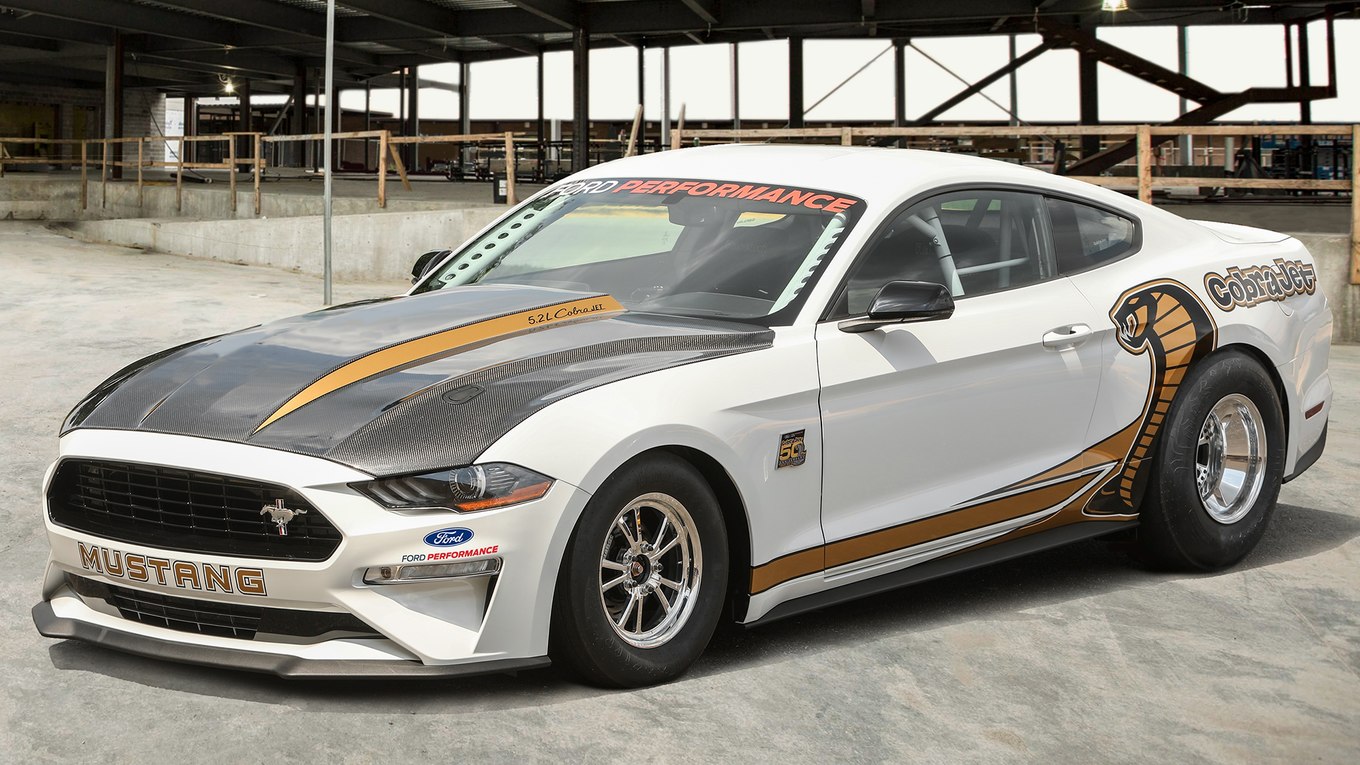 The 2018 Mustang Cobra Jet is a turnkey race car—it's not street legal—and Ford will only make 68 of them to mark the year the original debuted. You have a choice of two colors: Race Red or Oxford White. Price tag: $130,000, not including available anniversary badging and graphics. You can place your order now at a Ford dealership.

Under the hood is a 5.2-liter version of Ford's 5.0-liter Coyote V-8 with a 3.0-liter fifth-generation Whipple supercharger. It has a three-speed racing transmission.

Ford says the car can exceed 150 mph, which necessitates a parachute on the back. And it claims the car will do the quarter-mile run in just over 8 seconds, which means it has at least 700 horsepower and likely exceeds 1,000 (more specs including horsepower will be revealed later this summer). For perspective: Motor Trend clocked the Tesla Model S P100D's quarter-mile at 10.5 seconds.
I wasn't a fan of the white and gold look but's growing on me. The headlights and grill remind me a little bit of a Cobra, too. Much more than a pony.