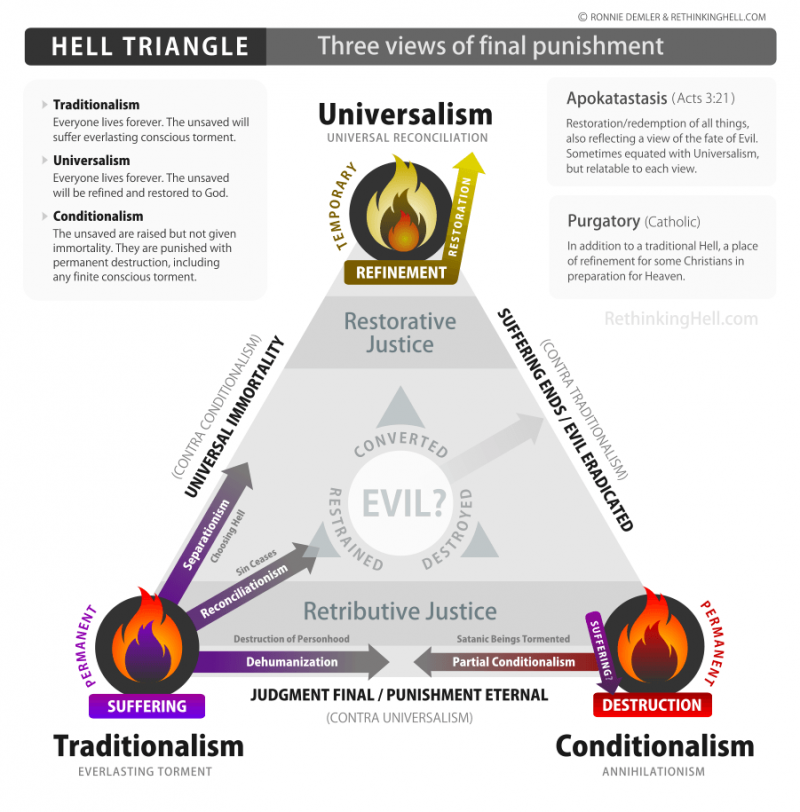 Below are my Facebook comments on the Hell Triangle.
Me: I definitely want the lower left corner of this hell triangle. Purple and orange have always worked well together. And the bottom right orange and red — they should've used that color scheme for the Traditionalists. And then we have the top yellow hell, what the hell is that? There's no yellow-brown hell color palette.

GP: No coincidence! That is part of what makes the chart so great. Those brownish-yellowish guys hardly even believe in hell. Another part is that the worst kind of hell (the traditionalist hell) has the most hellish color scheme.

Me: The universalists' yellow-brown hell reminds me of a boy scouts flier for some reason. But that makes sense now that you've learned me that they hardly even believe in hell. They're just chilling up there, doing their own hell-a thing.
I looked for the original article on rethinkinghell.com but came up empty.