Audio (MP3): 20170926 - FREE brand new Heat and Air Deflector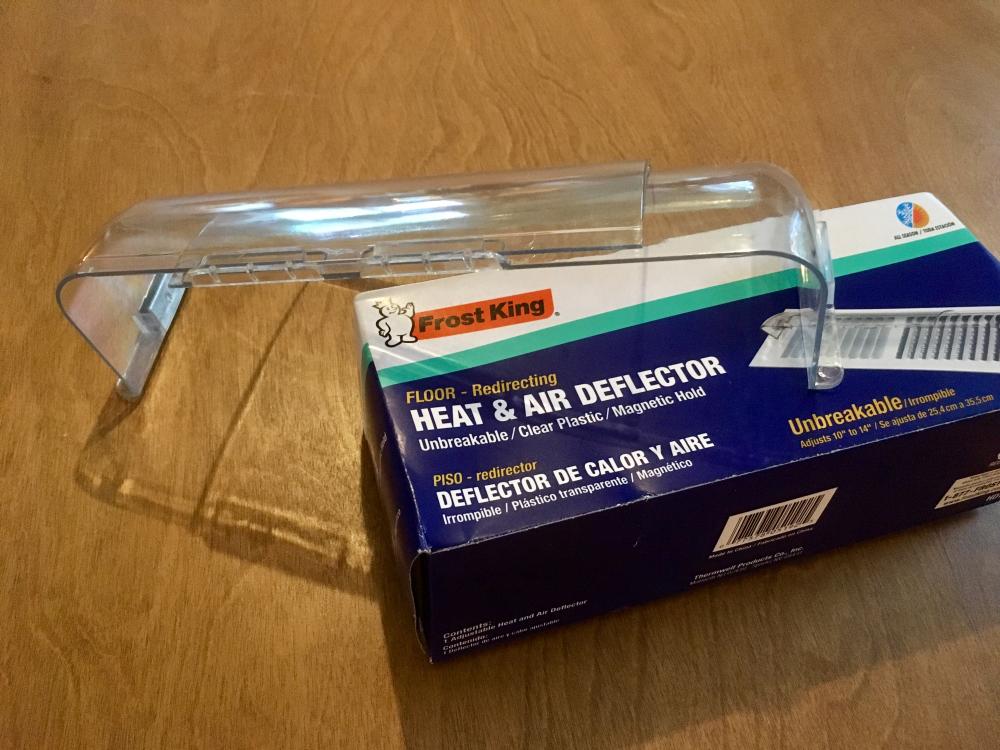 Earlier in the evening I solicited local residents for someone to make me dinner. Being fairly new to the concept of bartering online I now realize that may have been perceived as greedy, to simply want and take without offering and/or giving back to the community.
So with that said I'd like to offer this brand new Heat & Air Deflector to anyone who'd like an "unbreakable/irrompible" add-on for their vent.
It really is new, I opened it because I like opening boxes and packages. And they work perfectly. My feet are now chilly beans whereas yesterday the curtains were all dancing and swaying like them blow-up, inflatable tube guys with the fancy red hair over at Zimmerman's car lot on the Fourth of July.
You may be wondering why I have such a treasure that I'm willing to part with. That is a very good question. I ordered 8 and have found good homes (inside my home) for the other 5 siblings. That leaves me with 2 spares and 1 that needs to leave the nest.
Yes, 2 spares for me. They say "unbreakable" on the box but I'm suspicious of that claim. I had more than one run-in with these as a kid. They usually ended up broken at the bottom of the garage trash can. Then my dad would ask me what happened to my vent cover and I'd be like "I dunno" … 🤷‍♂️
Anyways… Contact me with your address and I'll drop it off in the next day or so. Under cover of dark.