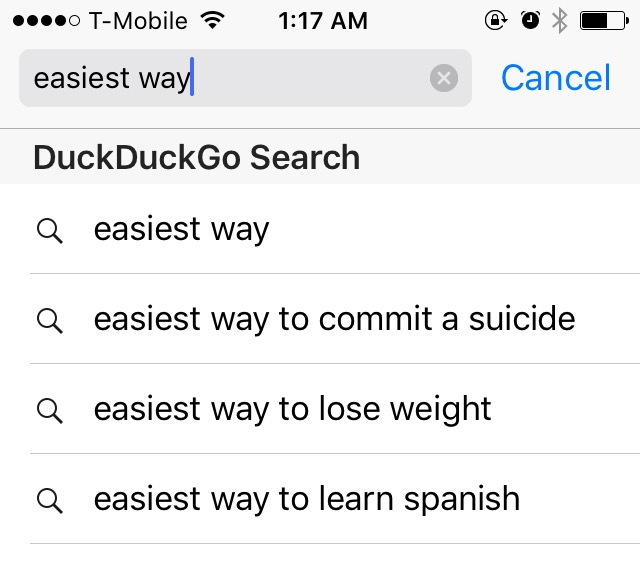 I don't remember what "easy way" I was searching for 1:17am last Saturday but the second result suggestion made me stop and hmm… 🤔
While reviewing with Sara last night, she pointed out that it's "commit a suicide" which peaked my curiosity even more. Maybe you get to do more than one.
Further wondering: are these auto-suggests time sensitive? So at 1:17am you get the "commit suicide" tips and then at 7:11am you get the "cook bacon" variety?
Final wondering: do they offer the "lose weight" as the third choice to give me a nudge that if I wasn't so fat I wouldn't be thinking of killing myself.