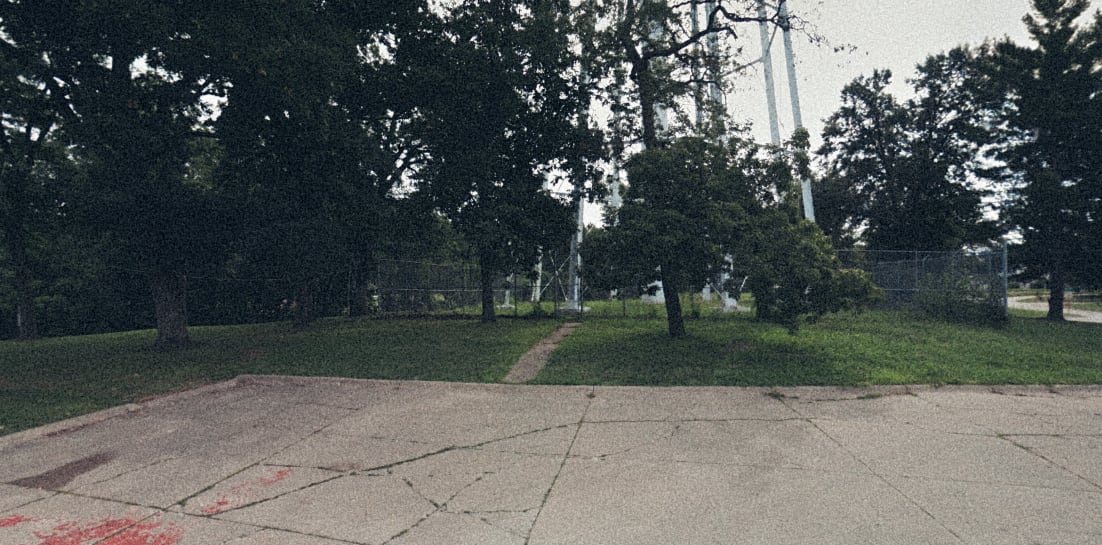 It was a dark and normal night.
And the park was empty.
I'd trekked with a friend or two, maybe more, maybe none, to see the not forgotten monkeys from childhood. But the cages were empty except for the diagonal shadows from the street lights. Cages long since abandoned and left to rust and wither and metal decay.
Maybe I was drinking or maybe I wasn't during that particular small town adventure. I could've been in my late teens or early or late twenties. The older man's reality is blended with fantasy, stirred and shaken. Like a thick fictitious smoothie.
The monkeys may not have even been real in Memorial Park but I'm pretty sure I didn't make that all up. My imagination fills in the details and the gaps of the things I don't remember. Maybe there was only one monkey that I never saw and only heard of from the elders. Maybe there was a flock of three mini-apes under the red and white bulldog water tower. I know for sure the little makeshift zoo was a thing. 🐒
As I was drifting off to sleep last night I was thinking on that 47 acre park for whatever reason. Thinking of the never ending woodlands, the valley too big for a kid to traverse in one session, and the body water at the bottom that smelled like a haven for the dead.
And the monkeys. The monkeys. Untamed in a cage with a concrete base. The most unnatural habit for anything living. I wouldn't be surprised if the city did away with them after the neanderthals threw beer cans at the fences after dark. Again, that's me writing a narrative for things I can't remember or don't know.
So anyways, the real story is I think of caged monkeys brandishing their teeth because that's what animals do when you lock them up in close quarters for public consumption. I probably went there to rattle their cages myself on that normal night, tap into my own anger and oppression. Another conduit of the passing teenage rage I felt for no good reason. A baboon's red ass and canine teeth. Maybe dressed in an 80s jean jacket.
Ennui, ennui you've torn your dress. Ennui, ennui your face is a mess.
But the park was empty.
And I was a bit more than mildly disappointed when we left with nothing in our pockets. The era of rattling cages had set inside and out, and I didn't need to be stirring up trouble.
Oh sure, you can go home again but chances are good that the lights will be off and the rooms creaky and dusty, and you'll feel even more empty when you leave.
Now I don't know what to say because it's Christmas Eve in 2019 and I've been reminiscing about small town life. I should wake Maggie up and grab some eggnog and Santa hats. 🎅