Monthly advertisements are available to promote your local business or service to an enlightened group of readers. They're loyal, fun-loving, and known for impulse purchases.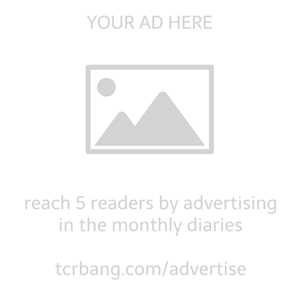 What's included:
Your full color, full page advertisement on the inside cover, first page. If you need help creating your ad, no problem.
You'll also be the exclusive advertiser for the month, only one third-party ad runs each issue.
Price: $500
To schedule an advertisement or for more details, please complete the quick contact form →
Wanna subscribe?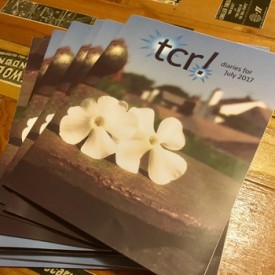 ---
I got your magazine in the mail today and I reading it I'm to March 13th. It is so good!---- what the cluck was that? So funny!
I'm in tears one minute and laughing out loud the next you are amazing!
– Momma J.
Hey man I read the March 2017 tcr diaries. I love it!!!!
– John M.
Great magazine. Good photography and a lot of whimsy.
– Elaine O.
Ok, just finished reading your magazine, Laughed 🤣 and cried.
Your stories touched my heart especially the part my son Chad holds. Wish he was still here to have read what you wrote on page 11.
– Kristine H.