Audio (MP3): 20171015 - 3:52 pm on a Sunday afternoon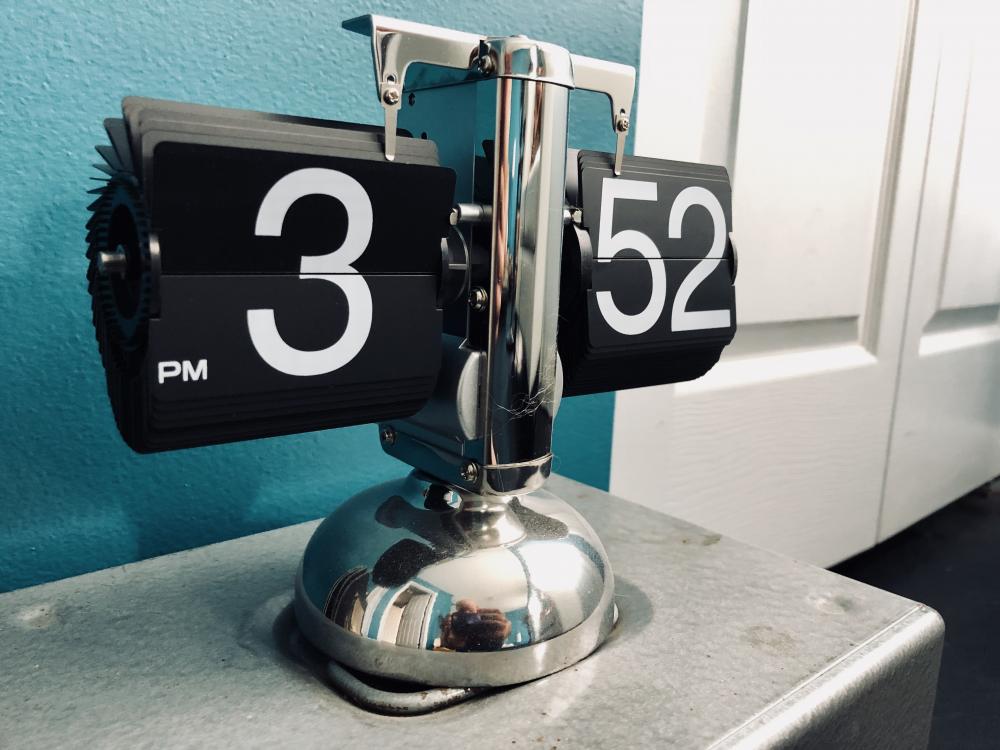 After Maggie goes to her mom's for the day I'm always taken back by how quiet it is.
After I get home from the errands and the store and have put away the groceries. Shut off the podcast and brought a load of laundry upstairs.
I noticeably hear nothing while putting clean towels away in the bathroom. No TVs talking down in the family room. No cups filling in the kitchen. No movement on beds in the bedrooms. No dresser handles clinking. Nothing but the sounds I, myself, am making.
The black plywood creeks as I walk into my bedroom. The house is so quiet the only thing I hear when I pause is the clock flipping the minutes.
Not long ago there were four of us and three cats. Now there's just me and two cats. And my phone.