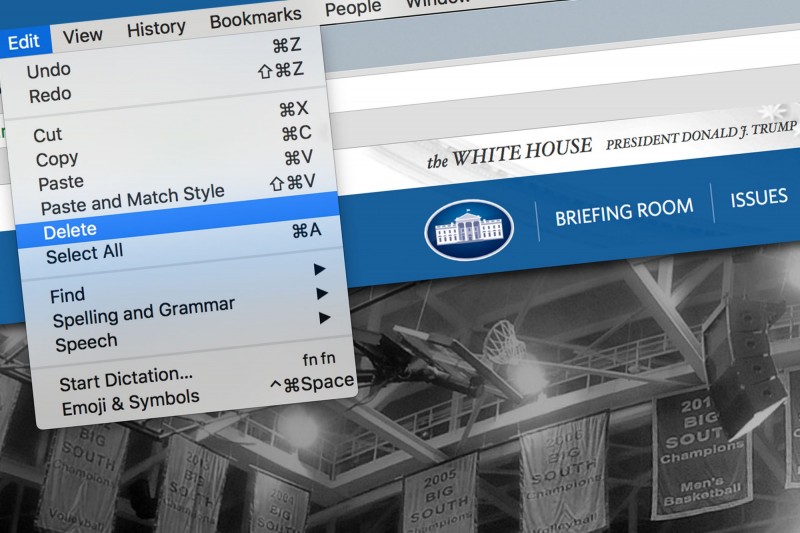 WhiteHouse.gov immediately wiped pages on LGBT rights, civil rights, climate change, and health care from its "issues" section after Donald Trump took the oath of office.
Below are my favorites from the article:
The page on climate change was replaced with a page entitled "An America First Energy Plan" that ignores climate change entirely and says, "President Trump is committed to eliminating harmful and unnecessary policies such as the Climate Action Plan and the Waters of the U.S. rule."
The page on civil rights was replaced with a page entitled "Standing Up For Our Law Enforcement Community" that replaces concerns with how police act with a demand for more cops. It also paints predominantly black inner cities as shooting galleries.

"In our nation's capital, killings have risen by 50 percent," the page claims, which is false: homicides in Washington, D.C. were down in 2016 over 2015.
I don't know if one could actually say the pages were "replaced." The old were taken down and the new were added…but it does show that Trump is wasting little time in his quest to blow up America.
Anybody that doesn't believe in global warming in denial of scientific fact. In the suburbs outside of Chicago right now it's 47°F and rising, 54°F expected high. In the middle of January.
Dark days are here again as the winter evenings grow.