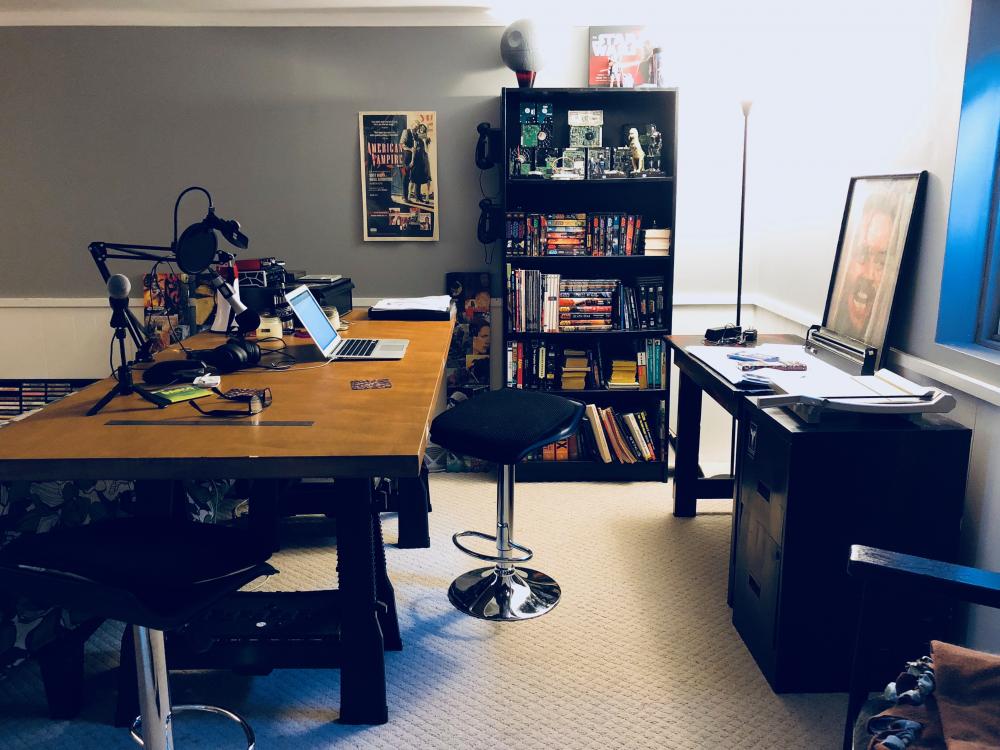 The website, the magazine, the podcast… all happens right here now.
That table top is of the same kin as the dining room table door. I got one more in the garage if anybody wants one.
The legs are Amazon saw horses because I wasn't feeling as rambunctious this time around. And the barstools are from Amazon, too. I got them because they're height adjustable, they swivel, and have a footrest. I did need to order cushions because they were kinda firm to begin with.