Audio (MP3): 20180712 - Treading water (or unfasten your seatbelts)

Video (MP4): 20180712 - Treading water (or unfasten your seatbelts)

Wherein fate has limits, part 2 of 3.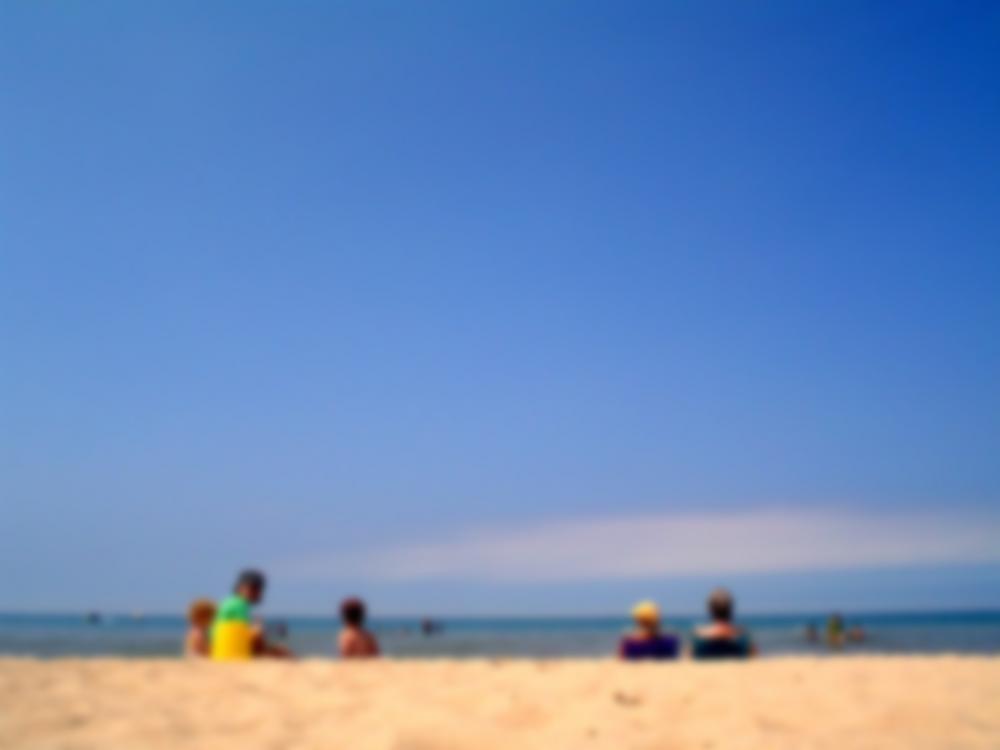 Toward the end of my drinking it was like treading water. Never going anywhere, not having any fun, just struggling to do the bare minimum to stay afloat. A soggy, pathetic, emotional mess.
I was well past my reckless youth, going out and getting into trouble, wrecking cars, being thrown in jail. Well past the padded room I chased an orderly out of with a safety pin. It was just me, the liquor, and myself. Paddling in a sea of cold air in a dark, damp basement.
I'm going to mix and match reality and imagination. Analogies and metaphors. Because that's what you do when you're me.
So to continue with the useless swimming metaphor, I would watch people up on the beach barbecuing, playing frisbee, soaking up sun rays. My family was there, too.
And there I was, what felt like miles away, growing physically tired of the repetitive stokes. And miserably alone. Really though, everybody was only a few feet away, just up and around the stairs.
A few years ago I used this same metaphor but in that story there was an anchor and a chain weighing me down. In the years since first writing of it I've change my mind. That rusty chain implied an external force that had me moored. But that's not true. It was only me and my inner turmoil that kept me treading water on the futon.
Every now and then my ex-wife would tell me that I needed to come in from the water, be with them up on the beach. Sit with them. But I never listened. I couldn't hear what she was saying over the water and my splashing. It was all too loud. It was all but impossible to listen. I couldn't focus when I was drunk. My head sunburnt with hellfire hangovers. My eyes closed after my favorite sunglasses were washed away.
I would often think to myself, this is it. I'm not gonna die from exploding diving tanks in a fiery crash. I'm just going to be stuck here treading water, corroding over the decades. Because I can swim against the tides all I want but there's no escape from the thrashing whirlpool, the sticky tarpit of fate.
And then maybe one day when I don't have any strength left I'd just slip away. Lethally injected with alcoholic strychnine. In yet another metaphor. Poor me.
Anyways, one day in between waves (or days depending on your makeup) I'm spying my family up on the beach and then she starts packing up the car. I cried out in panicked silence as my insides unfroze.
"Holy shit she's really gonna leave. She's not playing around this time. The trunk is open and she's actually putting the picnic basket and shit in there."
And then I freaked. Swam to shore like a true Olympian. Like a flock of sharks were nipping at my toes. Whatever cosmic harpoon that had me tethered to myself had finally been cut.
When I reached the sand and the shore and the safety of solid ground, dear lord, the panic didn't stop. It multiplied. In color. I hadn't done the whole sober living thing since 152nd Street. And I sucked at it.
So I ran up and down the beach like my hair was on fire in a full blown, year-plus-long panic attack. Being out of the water and on my feet was messy. My eyes needed to adjust, my fingers needed to dry out. I needed to catch my breath.
And then I got a new futon. Because the old one had been torpedoed to death. With bullshit.
So I guess my point to this story is that when the pain of staying the same is greater than the pain of change, we will swim for our lives. Fate be damned.