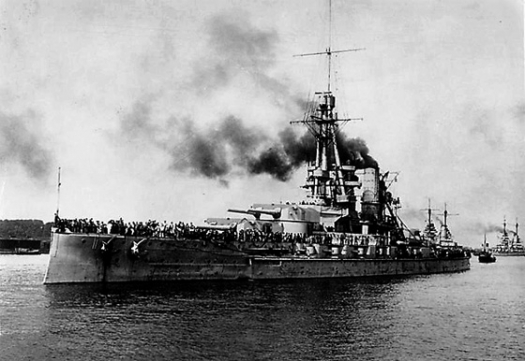 The First World War was an unprecedented catastrophe that killed millions and set the continent of Europe on the path to further calamity two decades later. But it didn't come out of nowhere.

With the centennial of the outbreak of hostilities coming up in 2014, Erik Sass will be looking back at the lead-up to the war, when seemingly minor moments of friction accumulated until the situation was ready to explode.
The ship in question is the HMAS Torrens, a 351-foot (107m) long River class destroyer escort weighing 2,700 tons. Commissioned for service by the Royal Australian Navy in 1971, the escort was used for a number of purposes, including bringing troops back to Australia from the Vietnam War. Then, on June 14, 1999, it performed one final duty: helping to test the combat system of Collins-class submarine HMAS Farncomb.
Last month, Small Wars Journal managing editor Robert Haddick asked whether new technology has rendered aircraft carriers obsolete. Well, not everyone thinks so, especially in science-fiction, where "flat tops" still rule in TV shows like Battlestar Galactica. So FP's Michael Peck spoke with Chris Weuve, a naval analyst, former U.S. Naval War College research professor, and an ardent science-fiction fan about how naval warfare is portrayed in the literature and television of outer-space.