Audio (MP3): 20190927 - The summer of 2019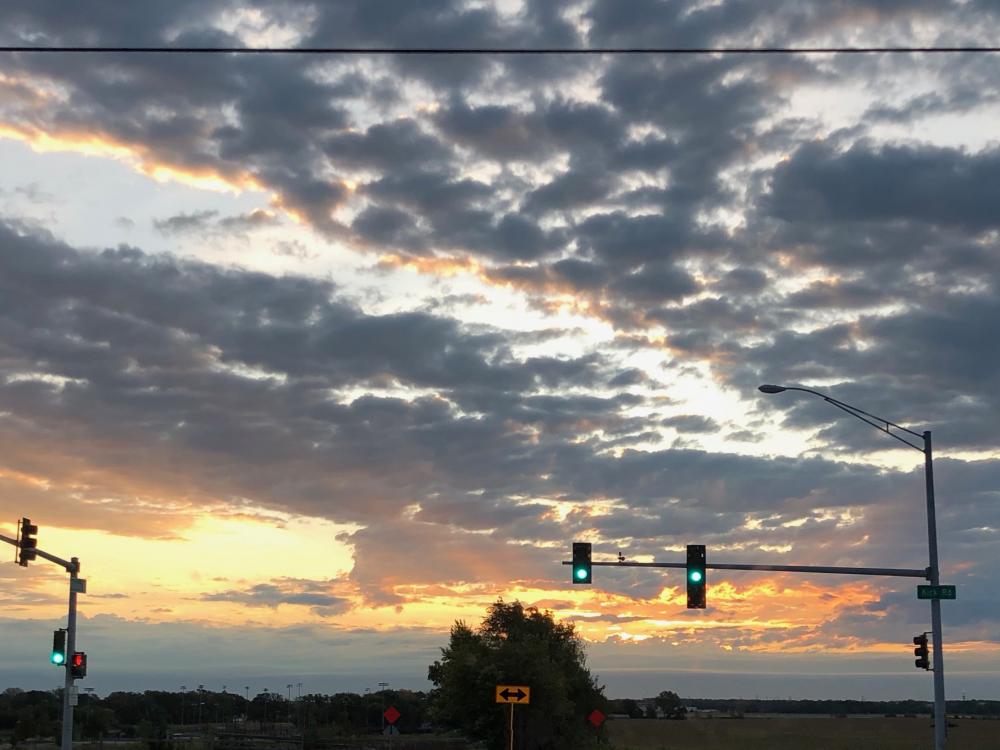 Peeps, it was a busy summer.
Most of it was spent cleaning and packing up my house. That was a lot. I lived there for 11 years, the longest place I'd ever lived in my life. I threw away countless bags of trash, of life debris and clutter. ⛸
In June Sara and I went to see Ludovico at the Cadillac Palace in Chicago. Maggie and I went to Gay Pride in Aurora. Sara took all of us to Cantigny Park for my 47th birthday. We played mini golf in the dark during Swedish Days.
In July there was the case of the stolen bicycle and Maggie turned 14. We went to Minneapolis to check out the Mall of America and Paisley Park.
Maggie started high school in August, too. 😳
Five chipmunks were caught and released over the summer. I took over 450 photos. I didn't keep track of how many restaurants that Sara and I went to.
This month of September we went to Nebraska for Sara's sister's wedding. During the sermon or whatever the pastor shared a story about an older couple with a successful marriage. When asked how they had stayed together for so long the husband replied, "I always figured it was her turn to get what she wanted."
That's how you win.
In healthy relationships life isn't all about getting what we want but most of it is giving people what they want. Keeping that Christmas spirit of giving all year round is one of the foremost keys to happiness.
In a similar thread Jimi messaged me not long ago, shared something that Cokie Roberts' husband had said regarding their marriage. It was that the most important life choice we can make is who we spend it with.
So in August Maggie and I moved in with Sara and her kids. It wasn't on accident or on a whim that I chose Sara. She's beautiful, kind, selfless, and intent on everyone having a good life. 💝
Speaking of life choices, today is/was my last day at the job I've had for the last 13 years. See, I could've stayed at my job and in my house in Geneva and been mostly comfortable. But then again and I hate to say this but life can suck when you're stuck in second place.
I've lived much of my life in the moment, in the here and now, but sometimes it's better to look bigger picture.
What we're doing and what we really want to achieve.
Where we're going and where we really want to be.
Who we're with and who'll really give us the fairy tale.
I've gotten divorced, I've moved, and I start a new job on Monday. Go team. 💪