Audio (MP3): 20170414 - The first nine steps get us sober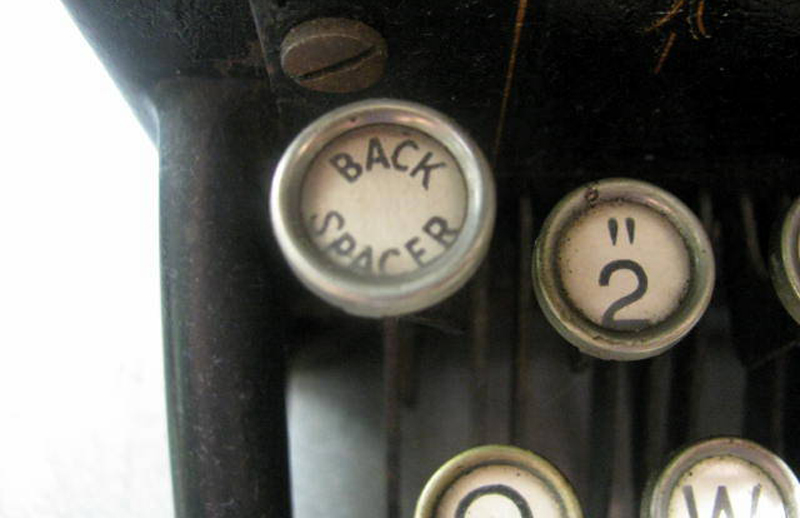 The first nine steps get us sober. The last three keep us sober.
It's one of the two mindsets in recovery circles and I struggled with it for a long time. Not so much because I was in one camp or the other, but because I often find myself returning to Steps 6 and 7 in the here and now. Returning even though I've worked the "suggested program of recovery." I return to them when I'm sick of being me, overly tired of living in a way that keeps me stuck. All done with feeling insane.
Six and Seven aren't accounted for in the last three steps of Alcoholics Anonymous as the others are. I guess maybe they fall under Step 11, seeking only God's will…but that doesn't do it for me. I know the importance of God's will and seeking only that. I won't say "I have a few 24 hours" because that's almost annoying.[1]
Step 11 keeps me on the spiritual path, keeps me out of me, brings enlightenment and whatnot. Sure, I'm all for it. It's one of my daily pursuits. But sometimes I'm really stuck on a character defect. I mean like seriously, "this is screwing up my life" kinda stuck. My shortcomings, ladies and gentlemen, can literally drive me painfully to my knees, searching for divine relief.
I could seek God's will through prayer and meditation and after said search I'd be given direction. But when I'm only seeing dysfunction in my behaviors, only living in the problem — I need to feel that "entirely ready" part and I need to "humbly ask." I need to revisit the Sixth and Seventh Steps.
Okay, maybe if I was "better" at working Step 11, I wouldn't get to that pain point, get to where I'm almost loosing it, shaking with hate, spouting venom at people who aren't even there. In stressful situations with plenty of history (such as me getting divorced this past year) my fear can and has sent me kneeling before God in emotional agony, asking for God to take away this mess in my head. Even though I am walking the spiritual beam on the whole.
But back to my point.
So do we only work steps 1-9 once and then practice steps 10-12 for the rest of our lives?
It doesn't matter. As usual. Do what works for you. Revisiting six and seven isn't going to hurt anything or anybody. It's not violating some obscure twelve step recovery law.[2] It's not going unholy against the grain of god's will.
Revisiting six and seven is only going to help remove obstacles that stand in the way of us being the best people that we can be, that stand in the way of us serving our fellow humans, serving each other. It brings relief from the prisons we've built and grown accustomed to living in. It ends the suffering, expands trust and faith, and brings us closer to god.
Steps 6 and 7 unbuckle us from our human limitations and let us move about the cabin. Freely. It parts the clouds and lets us stand in the sunshine of the spirt. And that, my dear good peeps, is not against tradition.
#alcoholism #advancedsoul #diariespodcast
---
Hopefully my words qualify my sobriety without me needing to use time stamps. I've heard people use "a few 24 hours" as a stand in for actual recovery talk. ↑

If it is written somewhere, it needs to be unwritten. ↑