When I got to be around 14 or so I started hanging out in my dad's basement whenever I was at his house. I watched tv down there, smoked cigarettes, and was up to all around mischief. I intentionally set the basement carpet on fire with hairspray more than twice.
When my dad was home I still hung out in the basement though. It wasn't anything personal against him. It was more that I felt like I could be myself when I was in the basement.
Swearing, listening to obscene music, prank calling the neighbors. And my bedroom was down there, too, so I didn't have a real need to go upstairs. Unless I wanted to eat. And then of course I took my food down to the basement when I ate.
As a teenager I never considered how being in the basement affected my dad. Not trying to be mean but most of the time I felt like he had other things to do anyway. Doing whatever he did in that era.
When I was 18 and moved completely out of my dad's house he told me that even though we weren't close he always liked just knowing that I was home and in the basement. That made me feel good at the time (and still does now) because my dad was a hard person to be close to.
And just having someone be there even if not in the same room can undo the loneliness. When you get divorced the quiet of an empty house is deafening.
So anyways… Maggie has her room in the basement here at our house. She moved down there when she was 14. Believe it or not but she's down there all the time. Go figure. Doing whatever she does in this era. I always have her come up and help make dinner and sometimes I pry her upstairs to watch a tv show with me. But she's got her own little life down there.
I miss her at times but like my dad, I take solace in just knowing she's there, hearing her watch her shows or play her online video games with her friends.
Tonight I was wanting her to go ride bikes with me so we both would get a little exercise on this Wednesday evening in July…
Me: Maggie, let's go ride bikes.

Maggie: It's dark out.

Me: C'mon! I can hear other kids out riding their bikes.

Maggie: That's because they're irresponsible.
Luckily she did entertain me with a bike ride, but just barely. 😊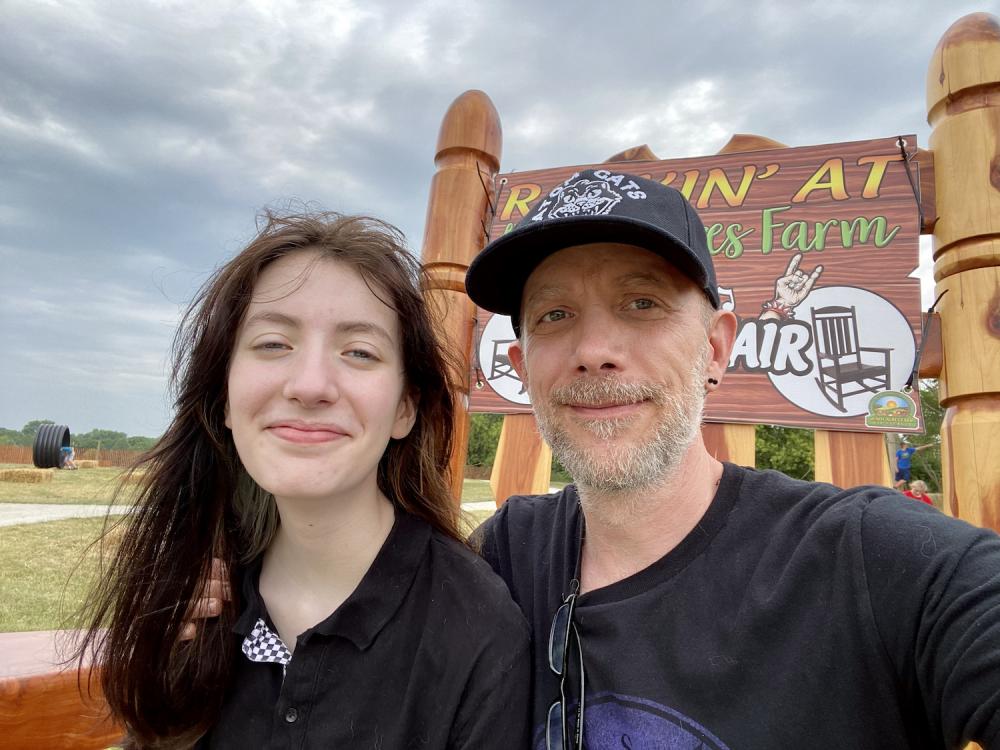 We don't just simply let kids go when they move out. We start letting them go earlier. When they're teenagers and move to the basement.