Audio (MP3): 20170810 - Seeking colorful Christian martyr to repel repeated Jehovahs Witness

I have a sign but they keep coming back. I need you to intimidate them, get them away from my doorbell, and off my porch. For good. For permanently. I want you to make them feel like the Hindus did when holy-roller Robertson said they were all demonic.
I need you to channel that Christian snobbery. That elitism those grade school girls threw at me when I was just a kid. When they told me I was going to hell. Because I wasn't saved. And they most certainly were going to heaven. Because they were. They were gonna see their grandparents and everything. 😞
Anyways… Yes, you can and should shock them with the wonders of the United Nations, and the allures of provocative dress, and the miracles of blood transfusions. No, you cannot literally shock them with anything. That means no tasers. Realistically…real electricity is out of the question. Just fry them with your egotistical, religious superiority. Make fun of the number 1914.
Continue with belittlement of their public preachings, their doctrines, their holy translations. I'll have 3-4 mint Watch Tower mini-magazines. They're reprints but they won't know. Rip them in half like the Jesus muscle men do who impress each other by tearing up bibles. For the kids, ya know. If you can do it with your teeth and biceps, kudos my friend.
Maybe tell them how much better your religious views are than theirs. Stuff like that. You don't need to back this up with facts — remember it's all about attitude and condemnation. Judgement is now and forever has been your ally.
You'll be standing behind my glass front door so you should be loud. Be a little freak show or whatever. Think: TELEVANGELICAL. That slap the forehead with the palm and be healed in the name of Jesus, that's your tone. Bring the self-proclaimed doomsday. Bring a script or ad-lib, either is fine but you won't be allowed to actually hold the script. It'd diminish your performance for gods sake. Don't break the glass, either. I don't wanna be mopping up sanctified blood before Halloween.
I'll have a tackle box loaded with eyeshadow and lipstick if you'd like to go for a Tammy Faye look. I'm in the midst of an eBay bidding war for an authentic Bakker replica wig. I'm on a limited budget so don't hold your breath. You can, however, hold your breath for up to two minutes before Jehovah's arrival. For psychotic-comedic effect. Don't pass out. If you do, I'll simply roll you out on to the porch and who knows what will happen when the restorationists get here.
But check this out: I'll have a white Megaphone Speaker PA Bullhorn with fresh batteries standing by if you need it for your final push. If you bite, lick, or drool on it — you buy it. Don't do it. I'm not even kidding.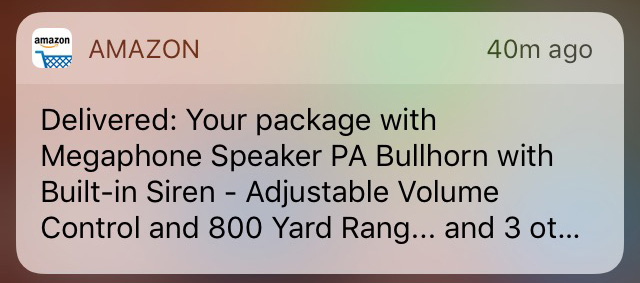 This isn't funny, holy wars never are, but it is a paying gig. $25 up front and $25 after you've sent them scampering back to Warwick. I'll watch for them in my neighborhood and Snapchat you when I see a short sleeve and tie with a backpack. You'll hustle on over and come in through the back because rumor has it they spook easily and can smell opposition.
Yes, there'll be a short audition when you come for the initial deposit. I reserve the right to capture your performance with my iPhone's camera. No, it won't be uploaded to the YouTube unless you're into that.
Serious inquires only. Don't contact me if you can't recite the goriest parts of Jobs' plague.
Bonus: if you convert them to Christianity the wig and tackle box are yours. You can also put a sign in my front yard come December, one of them "Jesus is the reason for the season" guys. 🎄
If you're a Jehovah's Witness, I'm sorry it's came to this. I've run out of options.