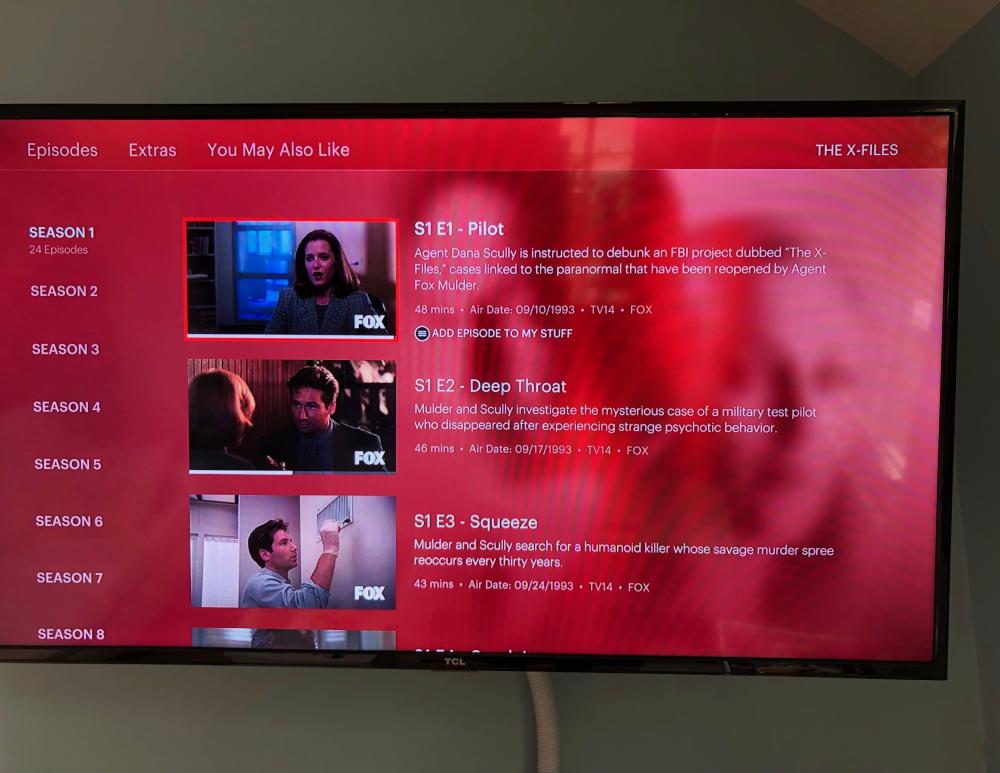 Work at home Mondays mean X-Files marathon, starting with S1 E1:
Agent Dana Scully is instructed to debunk at FBI project dubbed "The X-Files," cases linked to the paranormal that have been reopened by Agent Fox Mulder.
PS- I'm actually working. I just like hear to paranormal chatter in the background.