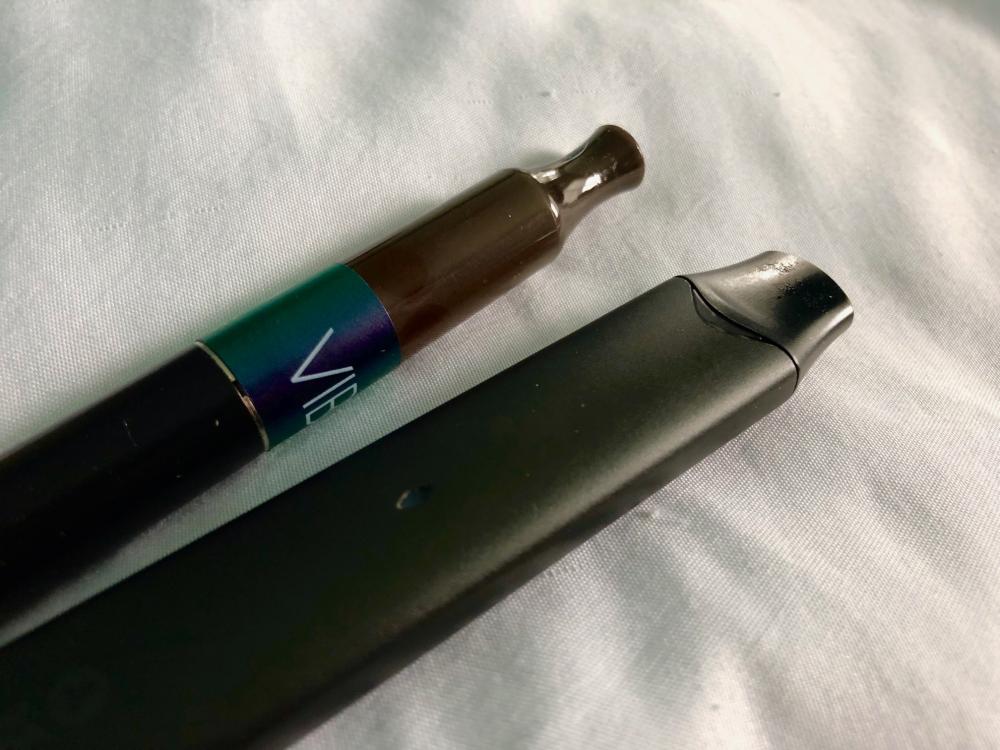 I'm convinced my vapors (or e-cigarettes as my dentist calls them) are rewriting my DNA. I'm totally serious, too. I never joke about nicotine stuff. Because have you ever been in nic withdrawal?
Anyways, this genetic rewriting conviction has me thinking that my bio cells are decombining and recombining, disappearing and reappearing, defocusing and refocusing, de'ing and re'ing in all sorts of ways the short term vapor health studies could never have possibly imagined.
My future generations will simply be fucked when trying to trace their ancestry via genetic cookie trail.
Looking on the bright side (because today is the best day ever) maybe I'll become your local neighbor Spider-Man.
🚬 … 🧬 … 🕷