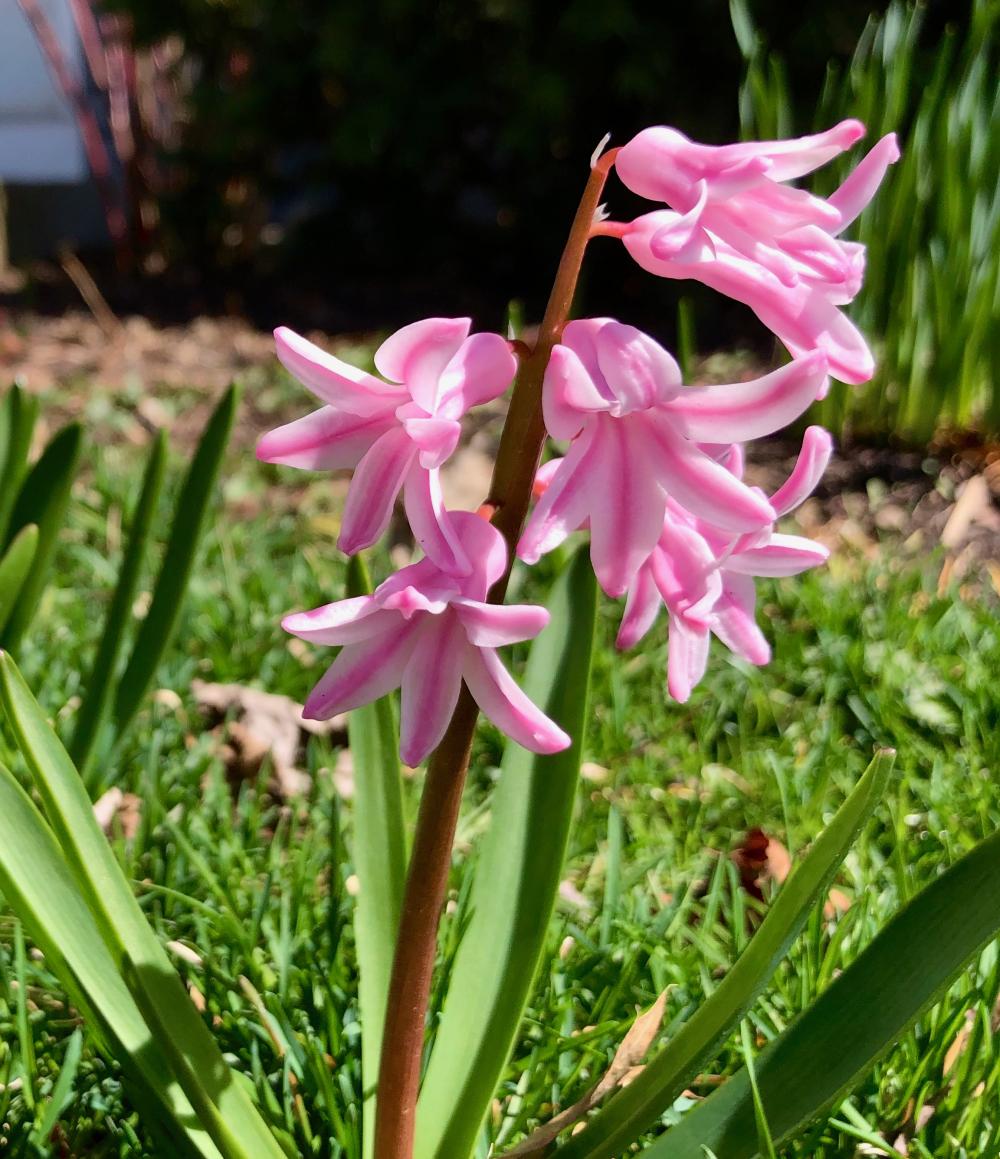 1- Pink flowers in Sara's yard.
---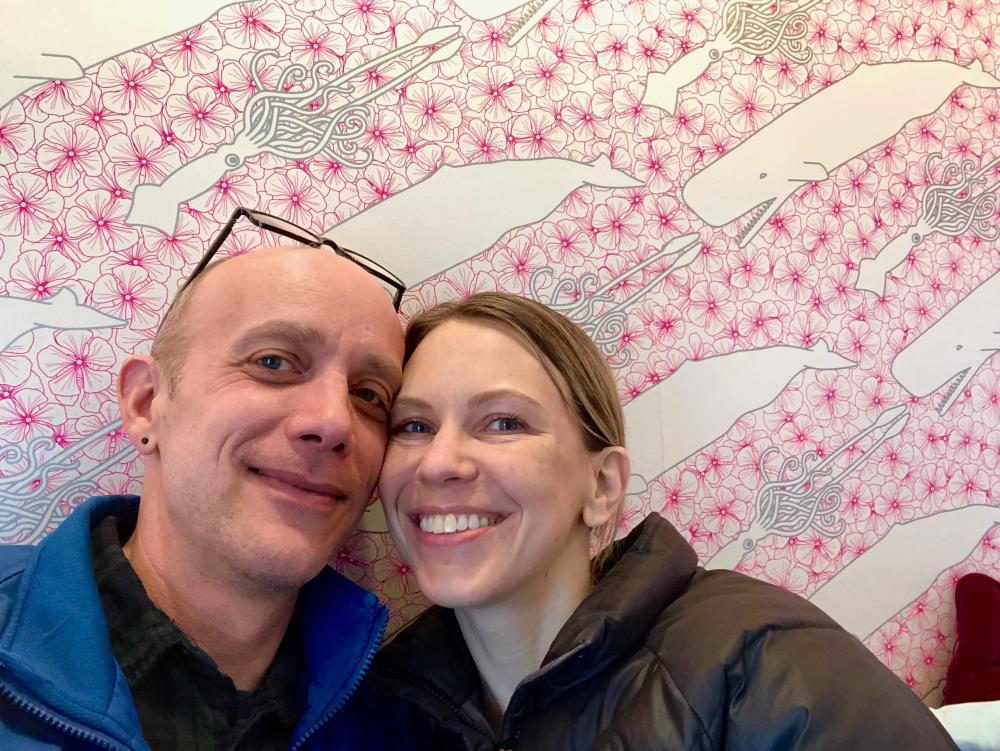 2- Whales and squids and a beautiful girl.
---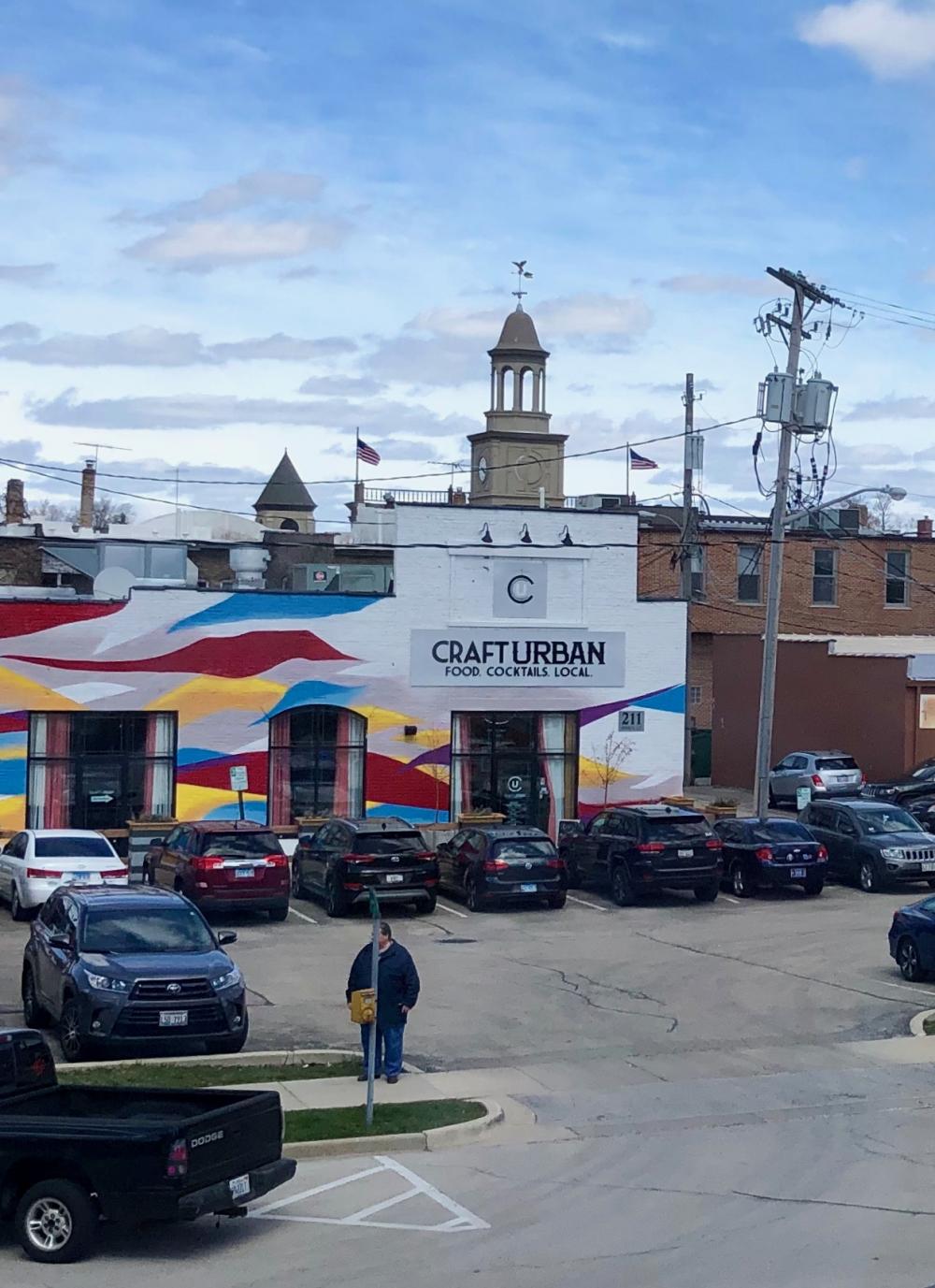 3- Craft Urban from the book store window. Also, winner of hide and seek.
---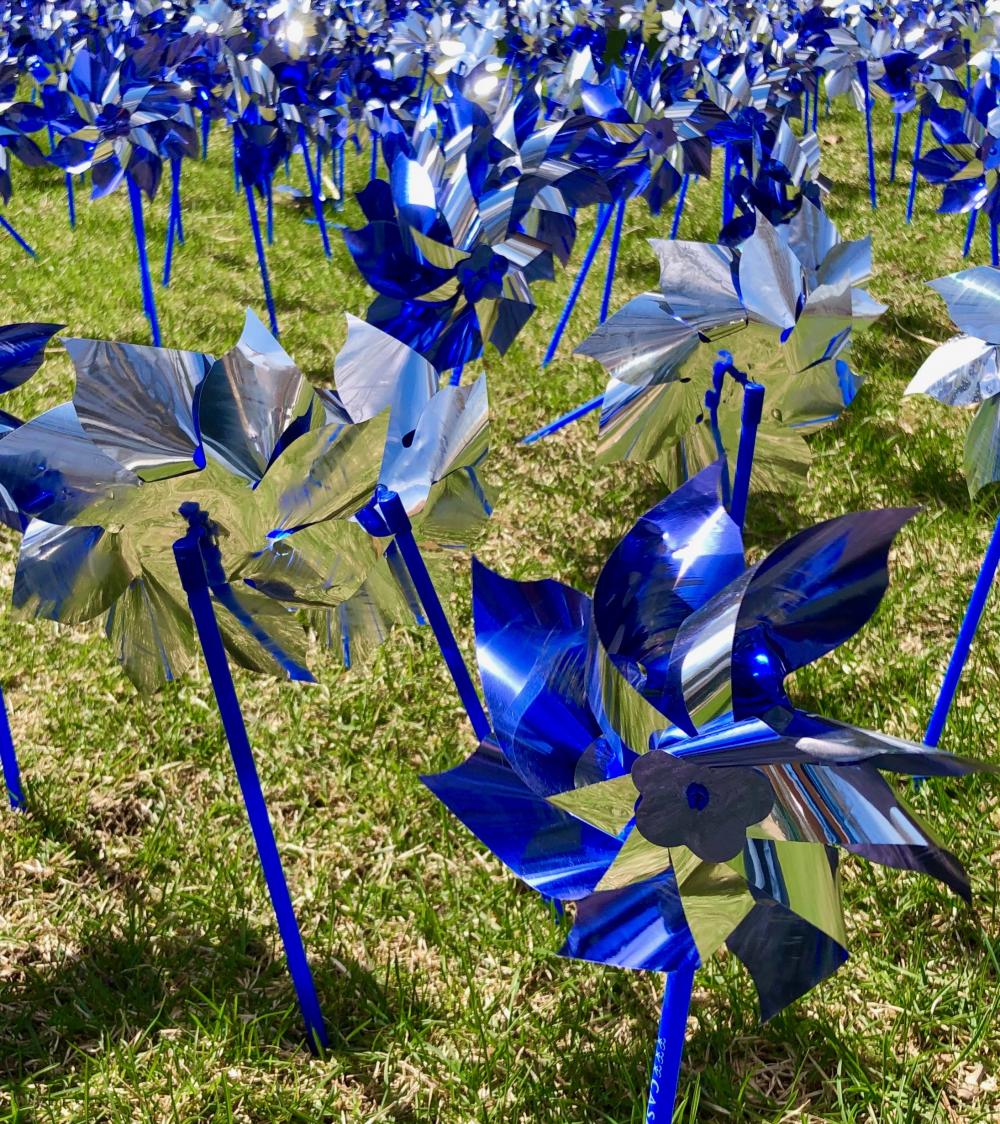 4- Blue and silver pinwheels on the court house lawn.
---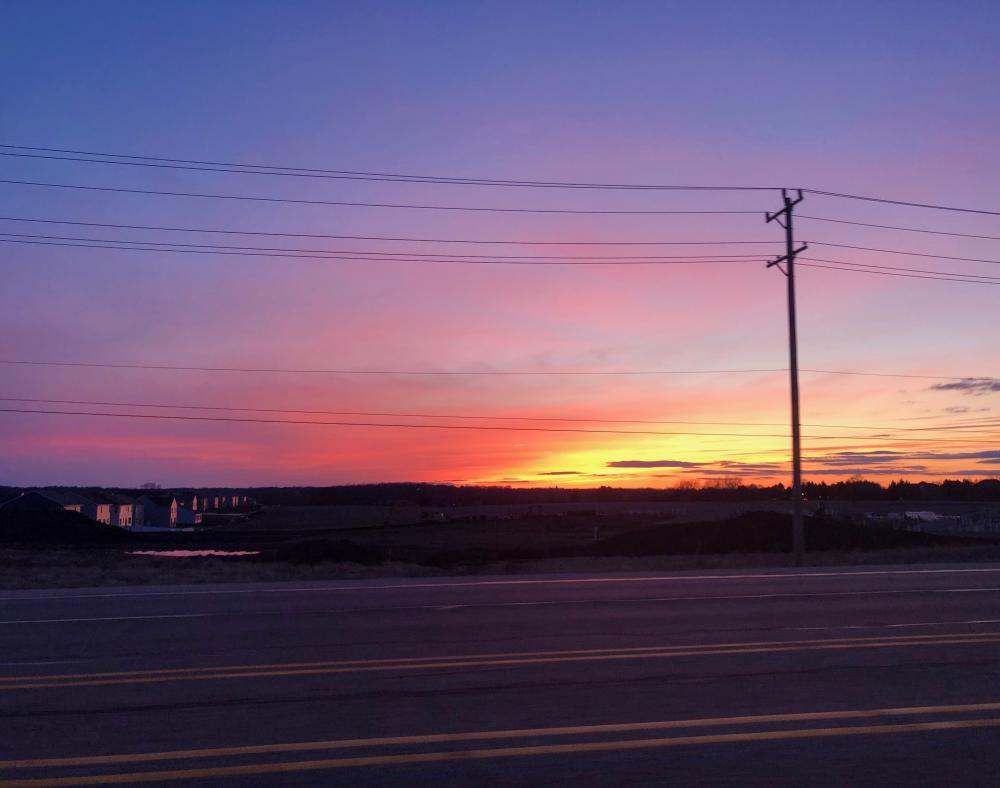 5- Highway sunset with telephone pole and nuclear houses.