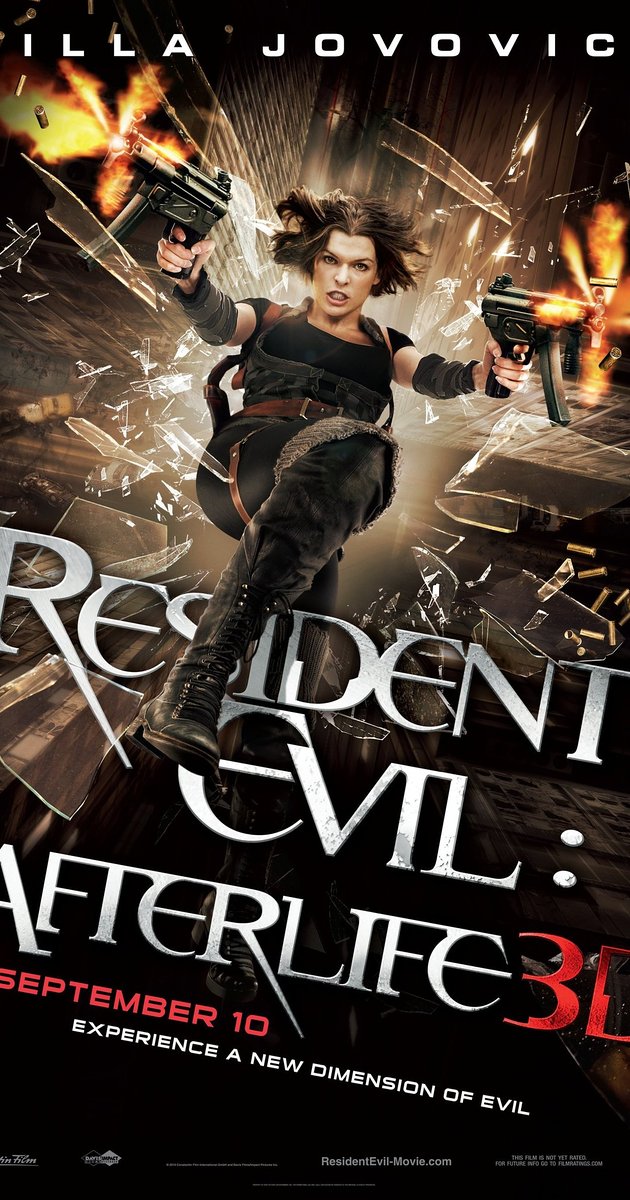 Directed by Paul W.S. Anderson. With Milla Jovovich, Ali Larter, Wentworth Miller, Kim Coates. While still out to destroy the evil Umbrella Corporation, Alice joins a group of survivors living in a prison surrounded by the infected who also want to relocate to the mysterious but supposedly unharmed safe haven known only as Arcadia.
If I'm not going to be able to nap I might as well watch Milla shoot some zombies.
Spoiler: they borrow heavily from The Matrix with bullet time and whatnot.