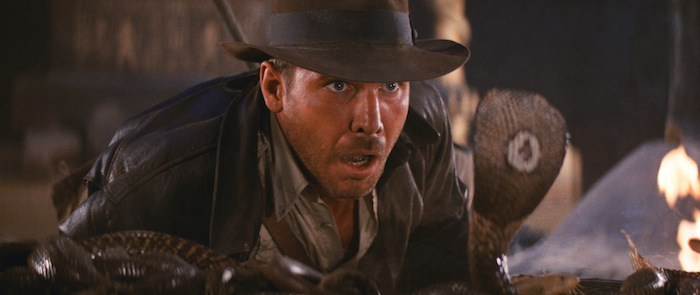 Almost ten years after Indiana Jones and the Kingdom of the Crystal Skull hit theaters and after years of promises and rumors and dead-ends, it's official: Dr. Henry "Indiana" Jones, the two-fisted archaeologist with a thing for punching Nazis and recovering ancient artifacts, is returning for a fifth film due out in a little over two years.

According to an official statement on the Walt Disney Company's website, the untitled fifth Indiana Jones movie will arrive on July 19, 2019 and the whole gang is getting back together. Harrison Ford will return as Indy, Steven Spielberg will step behind the camera once more, and Kathleen Kennedy and Frank Marshall will produce. Here's what you need to know from that statement:

Indiana Jones will return to the big screen on July 19, 2019, for a fifth epic adventure in the blockbuster series. Steven Spielberg, who directed all four previous films, will helm the as-yet-untitled project with star Harrison Ford reprising his iconic role. Franchise veterans Kathleen Kennedy and Frank Marshall will produce.
I'm pleased that Harrison Ford is coming back and this didn't turn into a reboot with Bradley Cooper.
With that said, Harrison is 74. I also kinda hope they call it something as simple Indiana Jones 5.