Audio (MP3): 20181030 - I gradually lost sight of her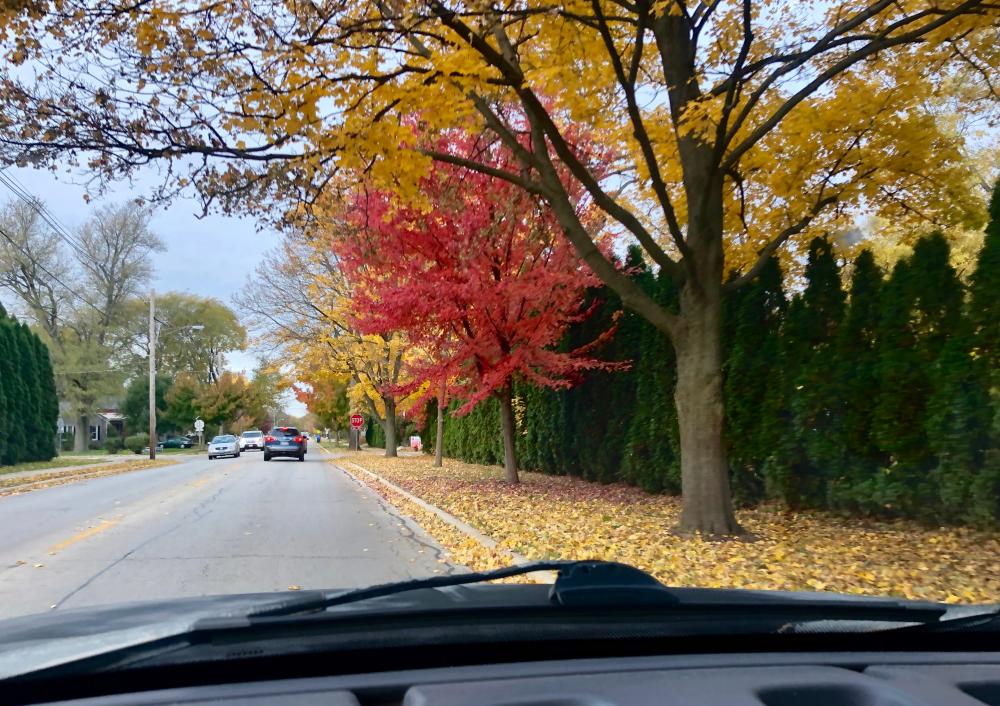 I was driving to work this morning as I do. A black Honda Civic sports car pulled up alongside me, a lady about 10 years older than me behind the wheel. When we got to the next stop light she continued to inch her Honda closer and closer toward the intersection.
I said to myself, "You wanna race? I'll give you a race. I've got a 1999 V6 that runs good on regular gas."
I didn't have my racing gloves with me but that didn't matter. And then I couldn't go full balls when the Christmas lights lit up anyway. With the other cars in front of us and all.
So then as we barreled north, she in her black car and me in my black truck, she continued to apply horsepower. As did I. As the traffic would allow.
But then I had thought that wasn't my own.[1] Here's this little older in a sports car, probably having the time of her life. Roaring around like Thelma and Louise and then here I am wanting to take that away from her, not even attempting to be my best self.
And then I slowed down.
Let other people win, peeps.
#trafficnews #advancedsoul #diariespodcast
---
Because my best ones are never mine ↑