Audio (MP3): 20200319 - Corona office bunker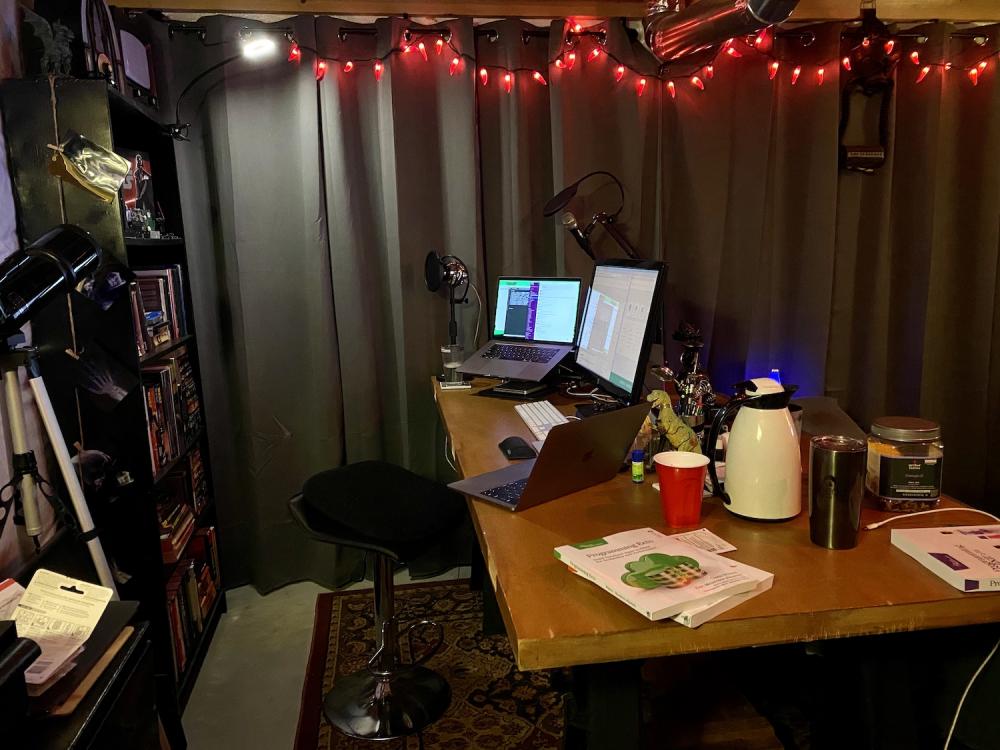 I'm sitting in a basement room surrounded by four concrete walls and one door. I haven't seen, regular natural light since Sunday. My tech job encourages social distancing so there's no getting out of work. Most of my office works from home regardless of whatever pandemic is harassing the world. I've been listening to the same YouTube playlist since Tuesday afternoon.
I'm an introverted social butterfly and the lack of ridiculous public outbursts to unsuspecting cashiers leaves me feeling blue and unfulfilled.
If I eat one more cutie orange I'm gonna puke. My guacamole is browning.
Everything is terrible.
How are you?
PS- we're gonna come out of this a better species. Wave to everybody you see. Give them a double thumbs up from six feet away. 👍👍