Peeps, I've been away from Fearless Leader since March 27th.
Not a good sign when I wake up this morning, April 6th, and I'm furious with him.
As soon as I opened my eyes, my brained picked up right where our last conversation left off…
In related news, I snapped this from a magazine last night: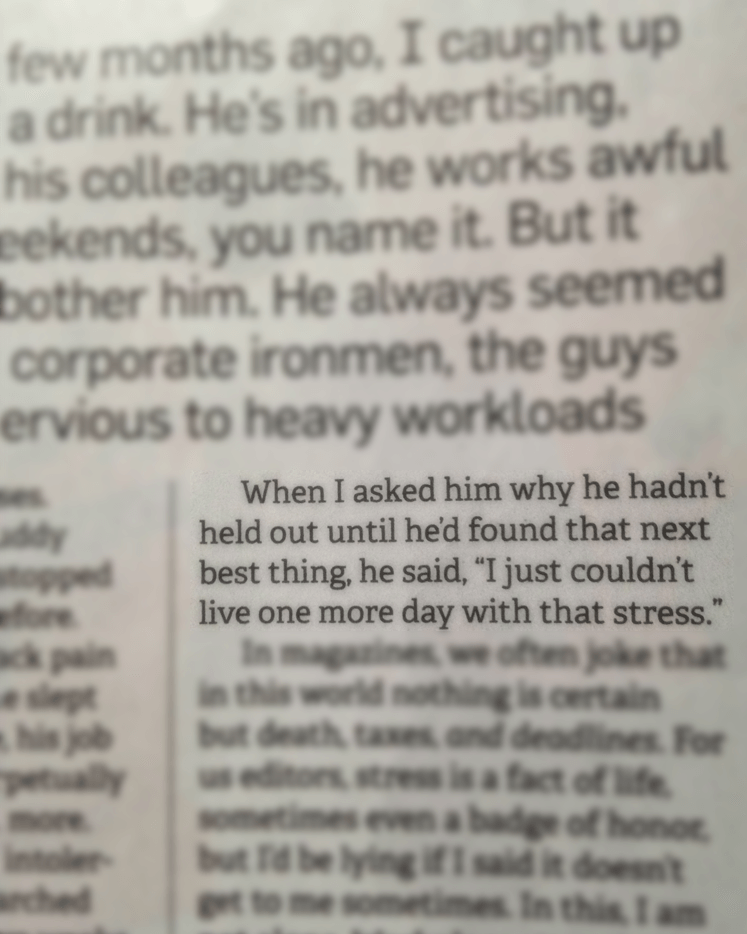 I'm not there but I can relate.