Audio (MP3): 20180929 - Almost empty McDonalds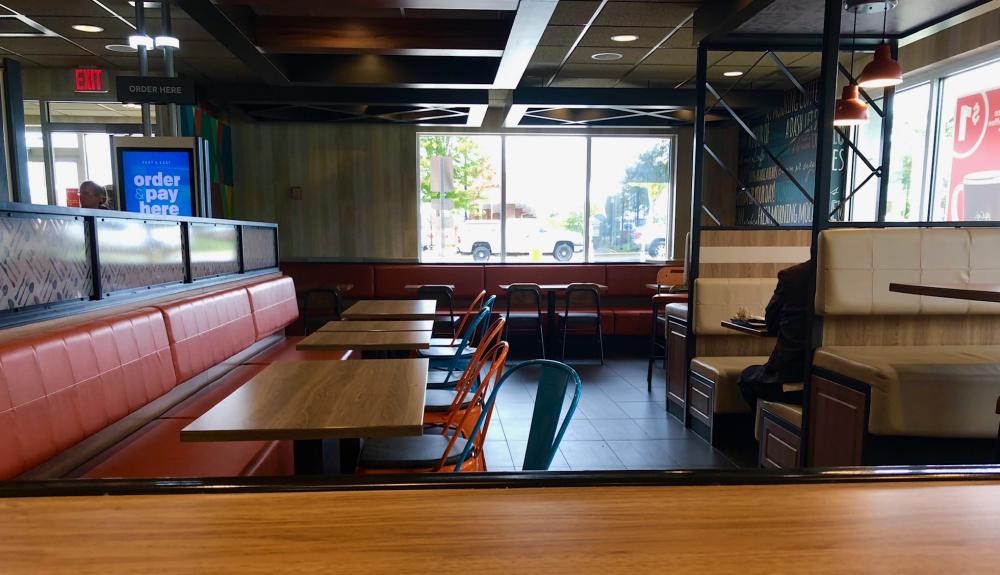 I'm sitting in the McDonalds on State Street in Geneva. Because Egg McMuffins.
This is also the place where Maggie's mom and I told Maggie that we were getting divorced. It was the most painful conversation I've ever had. The most painful day ever. Watching her little nine year old face panic as the conversation unfolded.
It wasn't a long conversation but it lasted forever to me.
A therapist said to do it in public so the hurt would live outside the home. Sometimes breakups really better are in public. Sometimes it's the better way out.
And as we were driving back home, the three of us, I thought to myself, "I'm never going to that fucking place again."
But here I am. Cuppa years later.
Because one of the best things I learned was to "give it some time."
For as long as it takes. Don't make up your mind. Just put it down. Don't rush healing. Don't rush the feeling. Let the pain fade. It will if we don't force its end.